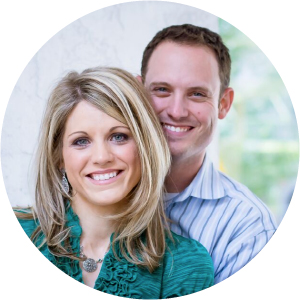 If you read MoneySavingMom.com or follow us online, you probably already know that we are a little fanatical about setting goals. We've experienced firsthand the fruit and fulfillment that comes from setting a goal, developing a plan of action to follow through with that goal, and then making it to the finish line. We are thrilled to have the opportunity to help you experience this same fulfillment!
Over the years, as Crystal has shared openly about our goals for each year on her blog, many people have approached us with more questions on what our goal-setting process looks like and how we decide what goals to set—personally, professionally, as a couple, and as a family.
After years of practice, many mistakes, and a lot of learning, we're excited to launch this course! In it, we pull back the curtain and share in detail everything we've learned about goal-setting over the past thirteen years of our marriage.
We'll give you an inside peek into why we set goals, what kinds of goals we set, how we choose our goals for each year, how we break those goals down into bite-sized pieces, and what we do when we encounter setbacks and struggles.